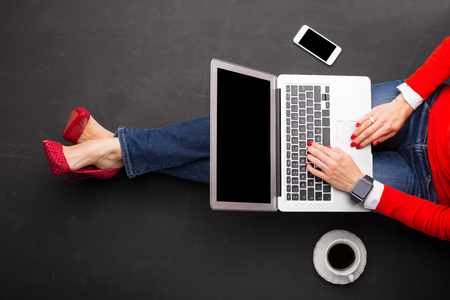 The 21-Day Book Planning Jump Start is perfect for you if you know you want to write a book but you're having a hard time getting started. In this 21 day quick start program you'll narrow down your book's focus to a manageable topic, you'll identify your target reader and you'll create a table of contents. At the end of the program, you'll be ready to start writing!
Here's what's included in the 21-Day Jump Start:
The program will be delivered in three weekly one hour teleconference/webinar sessions.
Each session will be recorded so you don't have to worry about taking copious notes. After each session, you will have homework to complete prior to the next week's session. Plan on spending about two hours during the week  to complete the homework.
Week 1: Pick your topic

I will share the status of the publishing landscape today including insights from Book Expo, the premier book industry conference.
You will get insight on the types of books that sell and the books readers want to buy.
You will identify your 'Why'. Why you want to write a book, who will benefit from the book  and how your career or business will benefit after you become a published author.
You will hone in on one area of your expertise that can be turned into a marketable book. You may already know the topic you want to address in your book or you may have only a vague idea. In week 1, you will narrow your topic to a specific problem that you're going to solve with your book.

Week 2: Research the topic

You will learn about the writing Gremlins that sabotage your writing efforts and how to overcome them.
You will analyze other best selling books in your area of expertise.
You will identify any content you've already written which can be incorporated into the book such as blog posts, articles, presentations, or white papers.
You will pick one of the five common non-fiction book types that best fits your topic: How To, Tips, Prescription, Anthology, or Big Idea.

Week 3: Create a book outline and Table of Contents

You will create the book outline using an easy mind mapping technique that gets the ideas out of your head and onto paper.
I've found that an outline can be restrictive. It forces you to write in a linear fashion which isn't always the most productive way to write. Instead, I like to use a mind map for outlining my books.
You will learn about different mind mapping tools and decide which is best for you.
You will learn the mind mapping technique I use to write my books and apply it to your topic.
We will discuss next steps. At the end of this week, you will have your topic mapped out and can start writing. You may want to continue working with me through the rest of your writing and publishing project. If, so, I'll share the ways you can work with me going forward.
At the end of the 21 day jump start you'll be ready to start writing! The program will be delivered via teleconference and webinar. Your investment for the class is $588.  Instructions on the class will be sent to the email address you supply during the payment process. Your credit card will show Grass Roots Marketing Systems as the Payee. Please add Linda@expertauthor411.com to your address book to ensure you don't miss notifications.
To sign up for the Jump Start, click the Buy Now button below.
Save