Pre-Order Gabrielle McGill Carpenter's New Book!
The Club 2012 Phenomenon: How Parents Can Partner with Schools for the Academic Success of African American Males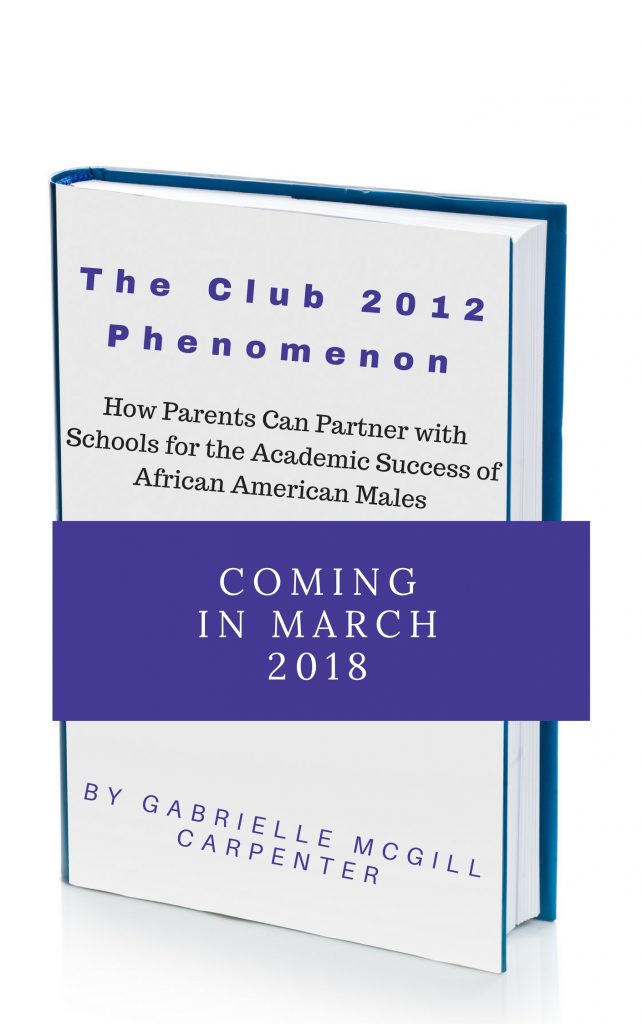 Every parent of a young African American boy should read this book! The groundbreaking Club 2012 has become the gold standard for parent engagement and school system collaboration.
Ms. Carpenter has evolved the Club 2012 and subsequent clubs into Excellent Options Clubs. Their goal is to reduce or eliminate the achievement gap experienced by so many males of color.
Packed with real life examples and commentary from the young men and their parents this book is a guide on how to start an Excellent Options club in your school system.
The 2012 program was the beginning of greatness for our son.  The program stimulates mentorship, healthy competition, and lasting friendships.  It was during this program that our son began to understand the importance of education and performing at a level of excellence.  He has completed undergraduate school with a Bachelors Degree in Biology, currently enrolled in a Masters program, and plans to attend medical school.  I am convinced 2012 sparked the vision our son needed in order to strive for greatness and he is accomplishing those goals.  Gabrielle, thank you for all your hard work. We are grateful.


Dee Faciane Lewis


Mother of Correy Faciane

---
Chapter 1: Begin the journey with the end in mind

Chapter 2: Change the low perception - Create a high expectation

Chapter 3: Parents - Take the wheel

Chapter 4: Boys to Men
Chapter 5: Empire State of Mind

Chapter 6: Pray daily for great character

Chapter 7: Hard work and perseverance - There is no substitute

Chapter 8: Beyond, Beyond
Pre-Order The Book Today!
Be the first to get access to The Club 2012 Phenomenon at the Pre-Launch price of only $15 plus shipping! Purchasers will get a signed copy of the book and a free conference call to learn the secrets of how to get buy in from parents and the school system to start a program in your area.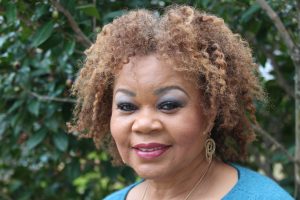 Gabrielle McGill Carpenter is a parent, former teacher, past Director of School Counseling, independent educational consultant, and current school administrator. She was the architect of Club 2012, Clubs 20xx and now Excellent Options Clubs. She is committed to eliminating the achievement gap experienced by young men of color in the current educational system.