Being recognized as a thought leader is important for any executive or business owner. That's why you see so many CEO's of Fortune 500 companies authoring books. It's even more important for female executives. Look  at Sheryl Sandberg, COO of Facebook. She was well known in the Tech Industry but her authority and prominence sky rocketed after writing the book Lean In. An authority based book isn't just a regular book. It becomes the basis for making more money, getting more clients, getting larger clients, building a speaking career, and many other activities. It establishes the author as a credible authority on a particular subject matter.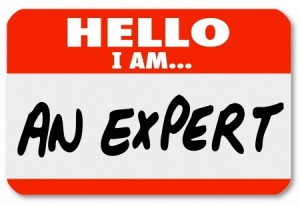 What's the fastest way to increase credibility and authority in a subject or industry? Write a book! According to one study, eighty percent of the population wants to write a book, but only ten percent actually do.
Some people fear the time commitment, some aren't sure how to go from idea to finished product, and others are confused about the terms and jargon used in the publishing industry.
How do I sign up?
The Fast Track to Author Book Writing Program is included in my signature Fast Track to Author Mentoring Program. The Mentoring Program also includes the Thought Leader Book Marketing Module. It's not a cookie cutter, one size fits all but has personalized attention built into the program. Because of that, I only accept five concurrent clients at any given time. Our first step is a brainstorming session to determine your goals, where you are in the writing process, and see if our working styles are compatible. If so, I'll provide a statement of work outlining our project and you'll make a decision. Investment in the program ranges from $3000 to $10,000 depending on whether you want to do all the writing yourself or have parts of the book ghost written.  In all cases, your name is the only one that goes on the book as author!
If you have any questions about the program, you can email Linda here:Linda Griffin (Linda(at)expertauthor411.com) or call at 703-957-9862
Save
Save